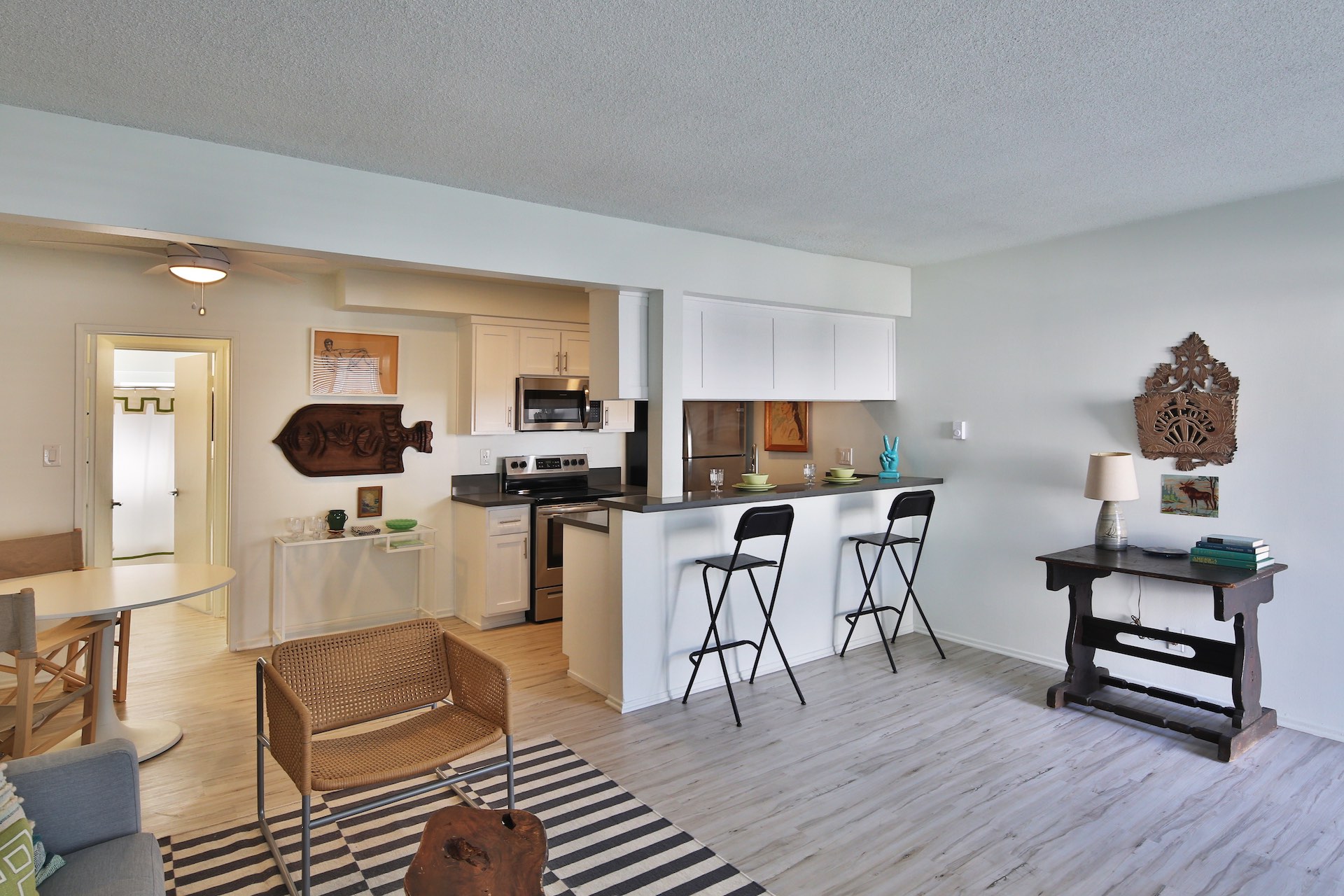 1801 WARDLOW
Long Beach, CA
Identification – Waterford utilized a relationship with a local investment sales broker to acquire a 45 unit apartment project off-market in the California Heights/Bixby Knolls submarket of Long Beach.
Evaluation – Waterford utilized its strong market knowledge to underwrite the opportunity quickly and realize the apartments were clearly under market from a rent standpoint if the project was re-positioned to attract millennial tenants interested in being close to the 405 Freeway and new retail amenities in the area.
Business Plan – Waterford felt the project could be re-positioned by bringing the current units at the project up to today's Class A standards while activating the common areas of the projects as much as possible. The units had not been touched since the project was originally developed in the mid 60's and was in need of major rehab work.
Capitalization – Waterford partnered with a Family office to acquire the project within 45 days of going under contract.
Asset Management – Waterford hired a best in class general contractor along with a local design firm to reposition the asset as a B+ to A- apartment projects for tenants seeking a new unit in the downtown area. Waterford was able to attract Millennial tenants who wanted a Class A environment but wanted to pay a slight discount in rent while not sacrificing quality.
Stabilization – Waterford rehabbed the project in 18 months and stabilized it to a 6.2% yield on cost. Waterford recapitalized the investment with a new investor to hold the asset long term. The original investment earned a 1.53 project level equity multiple.