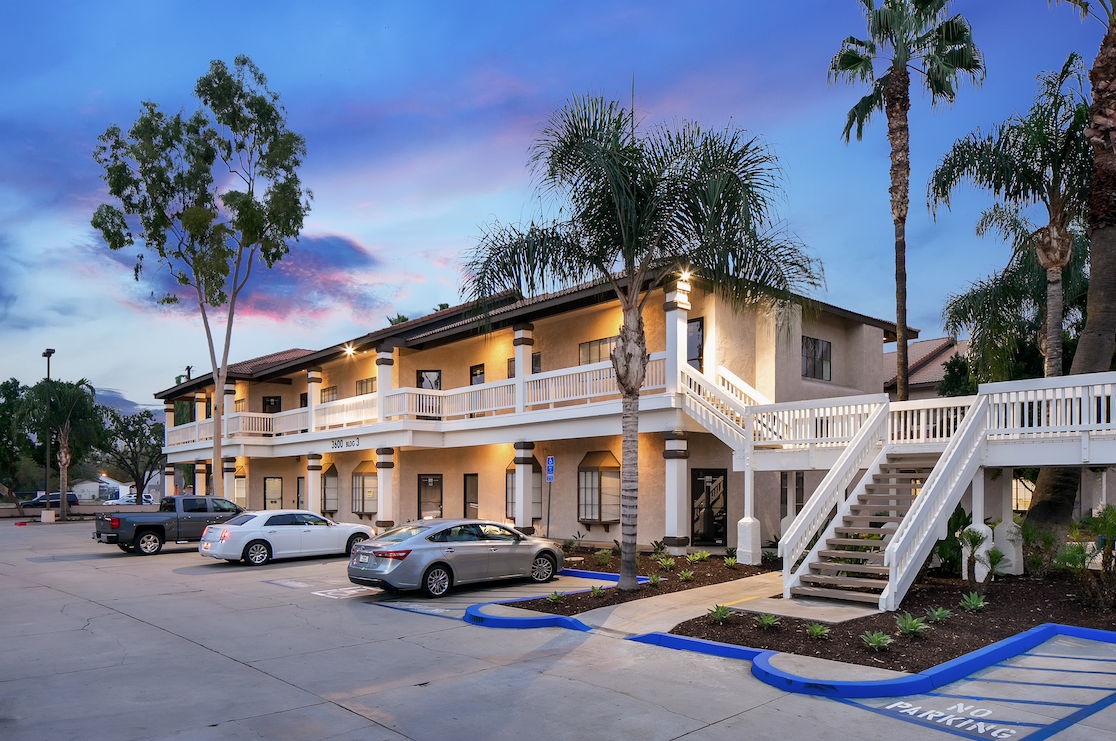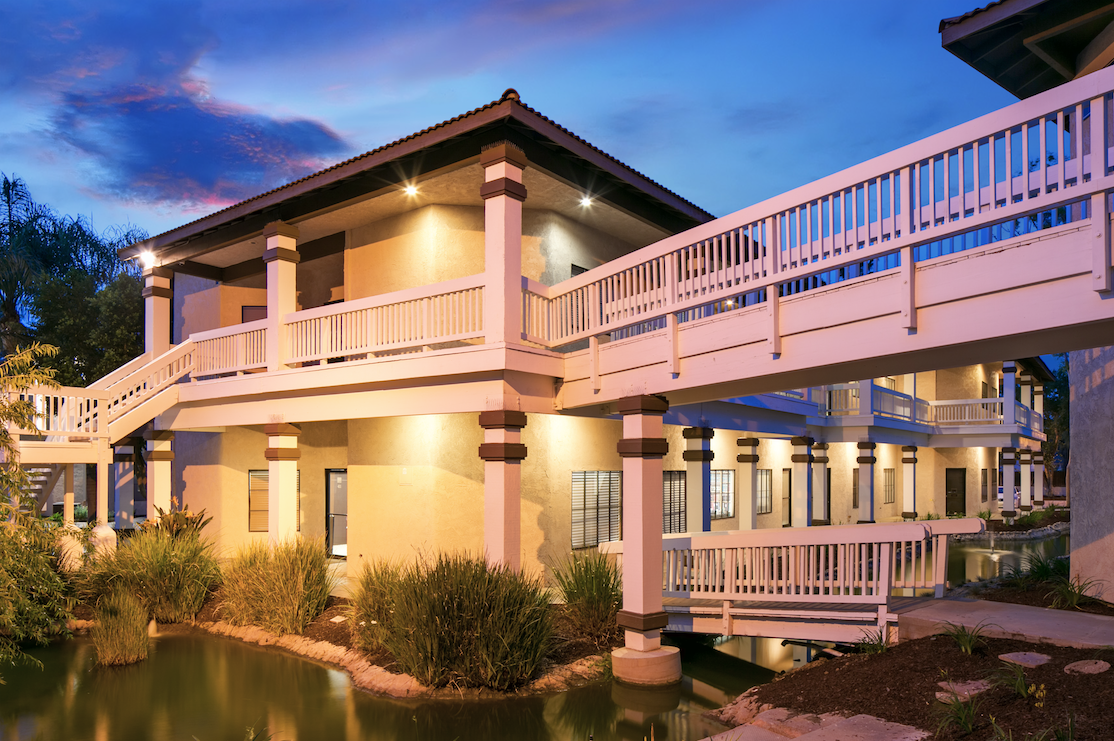 MISSION LAKES
3600 Lime Street Riverside, CA
Identification – Waterford utilized a relationship with a local investment sales broker to acquire the 82,000 SF Office and Retail campus off-market in May of 2015 from an Institutional seller looking to dispose of the asset after purchasing a pool of notes related to a portfolio of Office properties on the West Coast.
Evaluation – Waterford utilized its strong market knowledge to underwrite the opportunity quickly, realizing the existing landlord had stopped aggressively pursuing lease transactions causing occupancy to fall to 65% while also realizing the existing restaurant on site, Hero's, has sales per square foot much higher than its competitors.
Business Plan – Waterford felt the project could be re-positioned well by enhancing the common areas of the projects while investing capital into Spec Suites that were move-in ready for tenants. Waterford also developed a plan to put the restaurant on its own parcel to sell off separately to unlock greater value while creating a new association to govern the entire project.
Capitalization – Waterford partnered with a syndicate of high net worth investors to acquire the project with debt from a national insurance company for $10M within 60 days of going under contract.
Asset Management – Waterford hired best in class architects and general contractors to reposition the asset as the highest quality Class B Office asset for smaller to mid-size tenants in Downtown Riverside. Waterford was able to immediately increase rents at the project almost 15% and increase occupancy within 24 months to almost 90%.
Stabilization – Waterford sold the restaurant off successfully after the parcel split was complete and then sold off the office portion to a separate investor. Over a 3.5 year hold period, Waterford achieved a 1.68 equity multiple for its investors.